We have one more Shred Day left, and that will be on September 15, 2023 at the Morton Grove office from 12:00 – 3:00 pm.  Also on Shred Day, the PFCU Team Members will be hosting a "Help Those In Need Donation Drive" focusing on cold weather items for those in need within our local communities. Local shelters are requesting the following items to prepare for the winter weather:
September 15: Morton Grove
12:00 – 3:00 pm at 5940 Lincoln Ave. 
We will be collecting for the homeless.  Here is a list of items needed:

Clothing (new or gently used):
Coats
Gloves
Hats
Scarves
Socks
Gift Cards
Bus Cards
Grocery Store Cards
Sleeping/Warming Gear
Blankets (new or gently used)
Hand Warmers
Sleeping Bags (new or gently used)
Toiletries
Deodorant
Shampoo
Soap
Toothpaste


June 2: Barrington Shred Day in Barrington was a success:  seventy-eight members dropped off 6,300 pounds of paper that was shredded. In addition, we also collected food for the Barrington Township Food Pantry.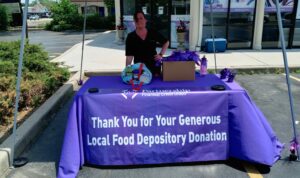 April 28: Franklin Park PFCU had a successful Shred Day on April 28th at our Franklin Park office. We shredded 8,325 pounds of documents from 123 members. The River Grove Food Pantry and Magnificent Mutts were on hand collecting food and pet supplies that were generously donated from our members.