We have one more Shred Day left, and that will be on September 15, 2023 at the Morton Grove office from 12:00 – 3:00 pm.  We will also be hosting a Food Drive and a Pet Food & Supplies Drive.  Details to follow.  
September 15: Morton Grove

June 2: Barrington Shred Day in Barrington was a success:  seventy-eight members dropped off 6,300 pounds of paper that was shredded. In addition, we also collected food for the Barrington Township Food Pantry.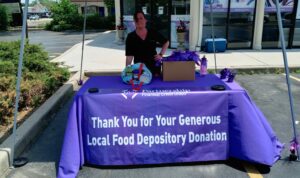 April 28: Franklin Park PFCU had a successful Shred Day on April 28th at our Franklin Park office. We shredded 8,325 pounds of documents from 123 members. The River Grove Food Pantry and Magnificent Mutts were on hand collecting food and pet supplies that were generously donated from our members.