Sign-up for e-Statements today and access your monthly and/or quarterly statements in a secure, convenient and
environmentally friendly way. You will be able to store up to 18 months of history and download and save
for your continued storage. Plus, with e-Statements your statements are made available sooner and you will avoid the new
$5 service charge* that will go into effect January 1st, 2021. 
*No charge for 65 years & older and 13 years & younger.
To begin receiving eStatements:
• Log into Online Access
• Once you are logged in, click on My Documents
• Click on Enroll Now! under e-Statements
• Read the Disclosure Agreement and click the box that says "I accept"
• Enter your email address
• Choose accept and a confirmation will be sent to the email you entered
If you are on a mobile device:
• Log into It'sMe247
• Under the More tab, scroll down to eStatements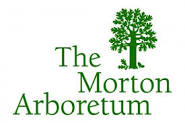 For every member that signs up for eStatements, by January 1, 2021, we will donate $1 to the Morton Arboretum. The mission of The Morton Arboretum is to collect and study trees, shrubs, and other plants from around the world, to display them across naturally beautiful landscapes for people to study and enjoy, and to learn how to grow them in ways that enhance our environment. To learn more about the Morton Arboretum visit www.mortonarb.org.