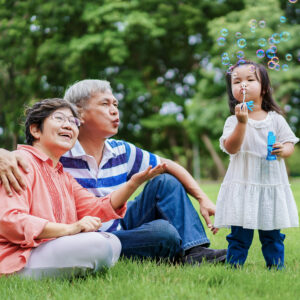 Elder financial abuse is when someone illegally or improperly uses an elder's money or belongings for their own use.
The elderly are easy victims for financial abuse for several reasons, including mental impairments.  A perpetrator will take advantage of these issues to gain control of the elderly person's finances. It most commonly occurs with adult children, but it can also occur in nursing homes or from financial caregivers, such as those with power of attorney, a trustee, guardian, conservator or a "new friend" that is possessive and controlling over your loved one.  In nursing facilities, the staff may steal a resident's checkbooks or credit cards or trick a resident into signing forms that transfer ownership of homes, bank accounts, etc., without their knowledge.  The person may also pressure the resident into adding them to their will.
Financial abuse can be difficult for a victim to identify.  Here are some things to watch for:
Sudden changes in their bank and credit card accounts, such as adding new names.
Finding unpaid bills, collection letters, or past due notices from creditors, even if the person has the money to pay the bills.
Previously uninvolved relatives showing up and claiming their rights to an elder's possessions.
The sudden transfer of assets to someone outside the family.
A change in spending habits, such as no longer wanting to go shopping.
Acting worried or stressed out about money.

Scams are also a form of elder financial exploitation. Scammers will call or email with a story, or prey on an impairment, such as memory loss, to convince an elderly person that they did not pay a bill and then demand that they send money.
Please note, you can report suspicion of elderly financial abuse, even if it's not confirmed by taking take these steps:
If the suspected victim is in immediate danger, call 911 or the police.
Call the  Adult Protective Services (APS) number: 1-833-401-0832.
If the suspected victim is in a long-term care facility, contact a Long-Term Care Ombudsman Program in your state.
Financial exploitation often involves legal issues. To find a lawyer that works with elder law, refer to this consumer resources directory from the National Academy of Elder Law Attorneys, Inc.
If you believe you've become a victim, contact the National Elder Fraud Hotline at 1-822-372-8311.  They will provide you with a case manager to help you.

If you're a senior worried about becoming a victim, the NCEA offers these tips to prevent it:
Reduce the opportunity for phone scams. Register with the national Do Not Call registry. Visit DoNotCall.gov or call 1-888-382-1222 from the phone number you wish to register.
Consult with an attorney or trusted family member before making a large investment or purchase.
Protect personal information by shredding bank documents, credit card receipts and financial records before throwing them away.
Run a background check if you're hiring in-home care.


The Consumer Financial Protection Bureau (CFPB) offers several ways families can help prevent elder financial abuse, including:
Use technology to stay connected by enrolling your loved one in mobile banking notifications to alert them every time a transaction is made or whenever their balance falls below a certain amount.
Families should have a contact person at the elder's nursing facility and familiarize themselves with the policies and procedures for managing money. This includes knowing how the staff protect your loved one's finances, including checkbooks, ATM cards and computer files.

Recovering from financial exploitation can be a long and tedious journey.  The first step is to file a report with the FTC at www.ReportFraud.ftc.gov.  The next steps depend on how the money was sent; if you sent it via debit or credit card, for example, you should call the bank and report the fraud immediately and ask them to reverse the transfer.
Be alert and stay safe!