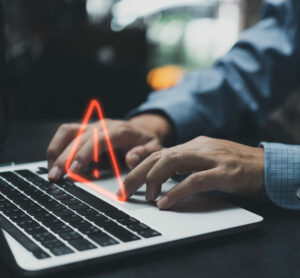 We would like to remind you to always be cautious as the world is experiencing a rise in phishing scams. If you receive an email from a PFCU employee that you were not expecting, please do not click on a link embedded in the email or input user name and password. Contact PFCU at 847.697.3281 to verify the legitimacy of the email.
In addition, fraudsters are finding a way to have the caller ID display PFCU's phone number or a number that is similar. This is called "spoofing." If you receive a call from someone claiming to be from PFCU and do not recognize them to be a PFCU team member, once again, hang up and contact us at 847.697.3281 to verify. These fraudsters posing as PFCU will be acting with a sense of urgency, as if an issue has to be immediately resolved. Don't be fooled by this tactic.
Cybercriminals are sending emails with links that lead to fake websites. These websites look real, but if you were to visit these websites, you will be asked for your personal information and cybercriminals will then use this information for their own malicious purposes.
Please read the following tips to stay safe from similar scams.
Never click a link in an email that you aren't expecting. Instead, open your internet browser and navigate to the organization's official website.


Even if the sender's email address is from a trusted domain, the email could be fake. Cybercriminals can gain access to trusted domains or make them appear official so that their scams seem believable.


When you receive an email, stop and look for red flags. For example, watch out for emails that were sent outside of business hours and emails that contain spelling or grammatical errors or the need is urgent. Double check the sender's email address.


Never ever give out your username or passwords or allow someone to access your mobile phone or computer by way of sending you a link pretending to be Microsoft, Norton, PFCU, or another financial institution.