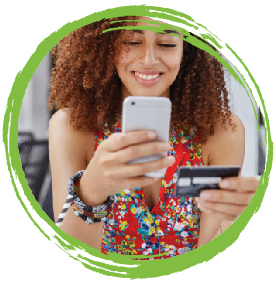 Your Digital Services: Online Banking, eStatements, Remote Deposit, 24/7 Telephone Teller & Bill Pay
When will I be able to enroll in PFCU's Online Access?
6/1/21 after 8 am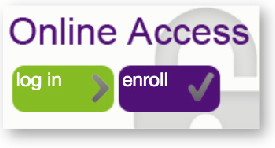 How do I enroll in PFCU's Online Access?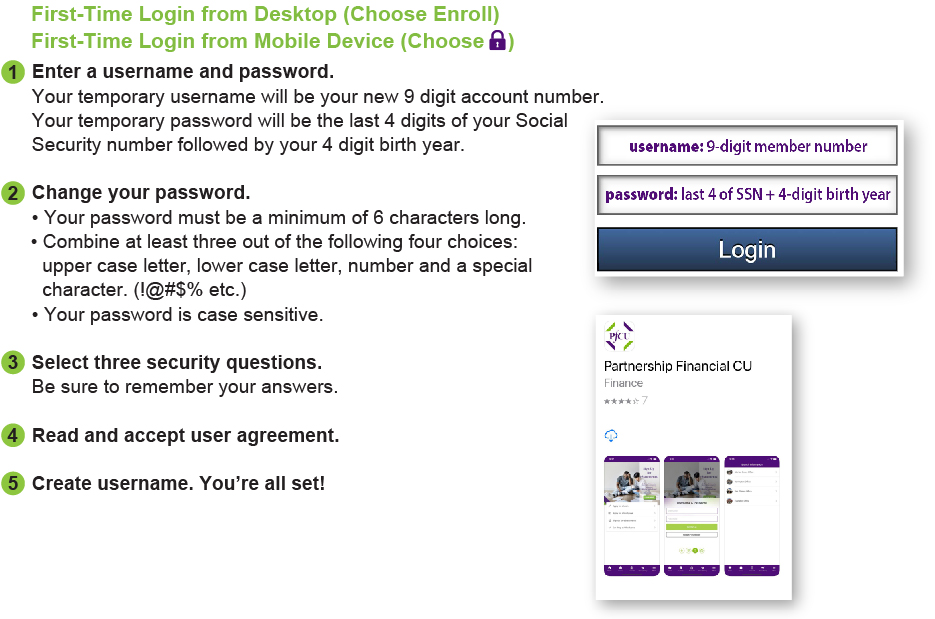 eStatements
Will my LCU eStatements be available after the merger?
Previous eStatements will not be available through Leyden Credit Union's Online Banking as of 12 pm on 5/29/21. We encourage you to save or print your eStatements prior to 5/28/21. If you need a copy of a previous statement, we can assist you. Note: Due to the merger, all members will receive a paper statement for May, 2021 via standard mail.
Will I need to enroll in eStatements?*
There is no need to enroll if you were previously enrolled in LCU's eStatement program. PFCU's Online Access allows you to retain 18 months of eStatement history. If you are not enrolled, go to www.mypfcu.org and log in to Online Access > My Documents > enroll in eStatements.
Do I need to re-establish my transactional/summary alerts in PFCU's Online Banking? 
Yes, we apologize that this information does not transfer over. Any alert you have established in Leyden's Credit Union's Online Access will need to be re-established in PFCU's Online Access.
Do I need to re-establish my automatic and recurring saving and loan transfers in PFCU's Online Access?  
No, nothing needs to be done as this information will transfer over in the merger.
Will my account transaction history be available in my new Online Access/Mobile app?  
Yes, previous account history dating back 12 months will be available in PFCU's Online Access.
* If you were already enrolled, nothing further is needed to maintain eStatements. If not enrolled in eStatements, please enroll to avoid the $5 service charge going into effect in January, 2022. No charge for ages 13 and under and 65 years and older.
How Do I Enroll in Mobile Check Deposit? (Must establish PFCU Online Access first)
• Log in to Mobile App
• Tap on "Move Money" paper airplane icon at bottom of screen 


• Tap "Deposit Check" camera icon

• Tap on Register and accept user agreement, once registered you will receive an email in 24 – 48 business hours letting you know you are all set
• Tap "Deposit Your Check"
How Do I Enroll in 24/7 Telephone Teller?  
PFCU's 24/7 Telephone Teller system offers members a convenient way to connect to your PFCU accounts using any phone. To get started, follow the steps below:
1. Dial 833.MYPFCU1 / 833.697.3281 from any phone.
2. Enter your 9 digit account number, followed by your temporary PIN, which is the last four digits of your Social Security number.
3. Once you are in the system, you will be prompted to change your PIN. To protect the privacy of your accounts, always keep your account number and PIN confidential.
Bill Pay
Due to the merger, the Bill Pay system will be unavailable from 4 pm on 5/28/21 until 10 am on 6/1/21.
If I am currently enrolled in Bill Pay with Leyden Credit Union, do I need to re-enroll with PFCU?
Your Bill Pay account will transition over seamlessly, no need to re-enroll.
Will my Bill Pay payees and/or recurring payments be transferred to the new system?
Yes, they will transfer over as originally set up through your LCU Bill Pay.
Will my scheduled payments be processed on Bill Pay?
Yes, with Bill Pay they will remain the same.


< BACK     TABLE OF CONTENTS     NEXT >