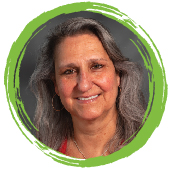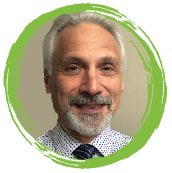 Dear Valued Member/Partner,
Dan and I would like to personally welcome you to Partnership Financial Credit Union (PFCU)! With origins dating back to the 1950s, PFCU was established in 2014 when four Chicago-area credit unions partnered together. PFCU is a member-owned financial institution with offices in Morton Grove, Barrington, Des Plaines, Evanston and now Glenview, with more than $200 million in assets.
We remain dedicated to maintaining close, personal relationships with our members while striving to deliver the best possible products and services. Along with my long tenure of over 31 years, PFCU has 35 team members some with well over 20 years of service. We welcome Dan Stojanovic as President of PFCU with more than 26 years of experience at the Glenview Credit Union (GCU). We also welcome the addition of the Glenview team, including Maggie Brown, Julie Sumner-Garibaldi and Marvin Gordon into the PFCU family.
We want to welcome the members of GCU and feel privileged to have you join us. Our goal is to bring members and employees the best value from their credit union while ensuring we continue to grow and thrive. Partnering with another successful credit union will deliver much more to members, additional branches, better products and services, and highly competitive rates, with the same dedication to high quality service that has always been provided.
As a new PFCU member, you'll have access to five offices, including the Glenview office and team. Additionally, PFCU offers expanded products, services and ATMs to meet all your financial needs.
There are many caring and committed individuals that are working hard to make sure your transition to PFCU on August 1, 2020, is a smooth one.
If you have general questions, please contact PFCU at 847.697.3281. If you have specific questions in regard to your account, please contact Glenview Credit Union at 847.724.6306.
Once again, welcome! We look forward to serving you and bringing you the very best for your financial future.
Sincerely,



Mary Ann Pusateri, CEO                 Dan Stojanovic, President

< BACK     TABLE OF CONTENTS     NEXT >