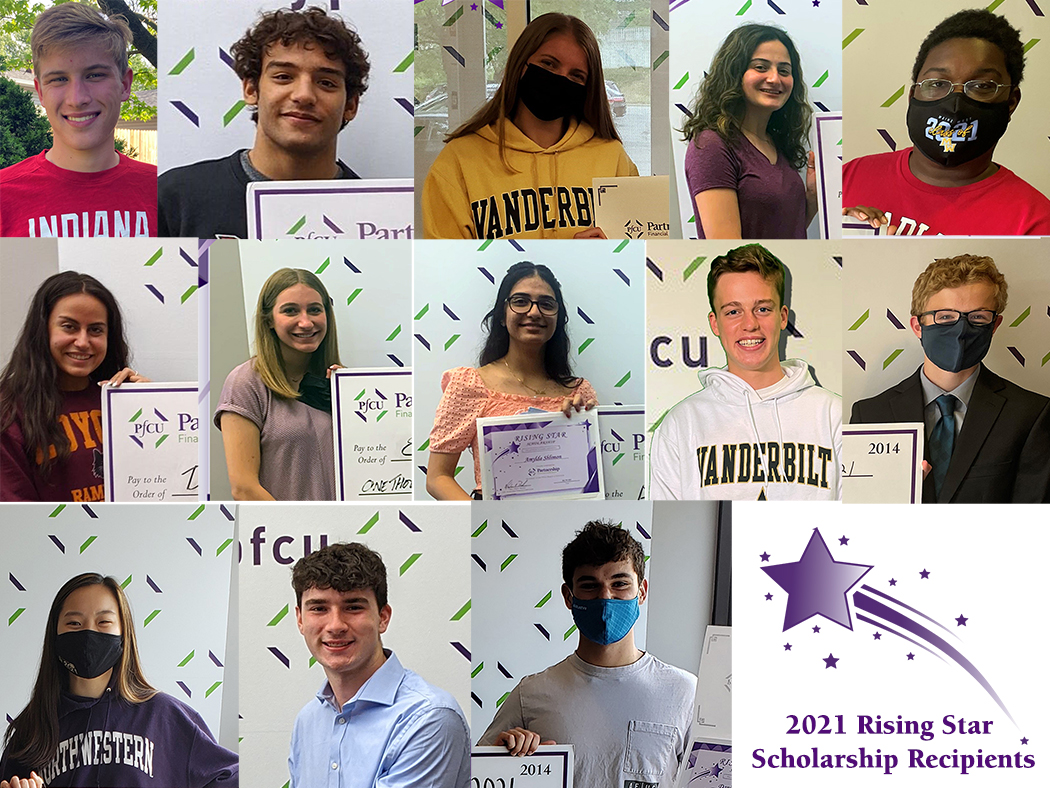 Partnership Financial Credit Union (PFCU) is pleased to announce 18 recipients of its 2021 Rising Star Scholarship Program, where a total of $31,000 in scholarship funds were awarded to deserving students. The recipients, all high school seniors, are able to use their scholarships at an accredited college, university, vocational or trade school of their choice.  Applicants were evaluated on academic performance, financial need, and leadership abilities, including community involvement.
"PFCU is proud to introduce our 2021 scholarship winners," announced Betty Fallos, Director of Member Experience. "We are delighted to support these students as they transform today's dreams into tomorrow's realities. We look forward to great things from this tremendous group of future leaders."
We are also looking forward to awarding more scholarships in 2022!  This year we are awarding high school seniors a total of $33,000 in scholarship funds with up to $3,000 per recipient!  To be eligible, applicants have to be graduating in the Spring of 2022 and they or their parent/guardian has to be a member of PFCU.
To learn more about the 2022 Rising Star Scholarship, watch the video below.