Make Your Holidays Memorable with a Holiday Loan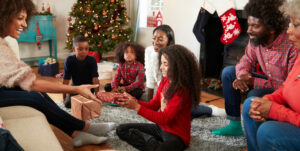 Instead of racking up a high credit card bill during the holidays and then paying high interest rates next year, save money by getting a holiday loan instead.  Enjoy a low, fixed rate and a fixed payment and have it paid off in 12 – 24 months. Make your holidays memorable by using your loan for:
Buying gifts
Decorations
Hosting parties
Travel
Lodging
And much more
You can use the holiday loan for other personal reasons as well. If you have good credit, you may be eligible to borrow money between $500 and $5,000 with a much better rate than a credit card.  See below example:
Borrow between $500 – $2,500 as low as 7.99% APR* for 12 Months
Borrow between $2,501 – $5,000 at 10.99% APR* for 24 Months
For more information, please speak with a Loan Officer at 847.697.3281.


Payments calculated at 7.99% APR with a term of 12 months, equate to a principal and interest payment of $43.49 per $500.00 borrowed. Payments calculated at 10.99% with a term of 24 months, equate to principal and interest payment of $23.30 per $500.00 borrowed. Other rates and terms available. Rates are subject to change. Subject to qualification.  *APR=Annual Percentage Rate.